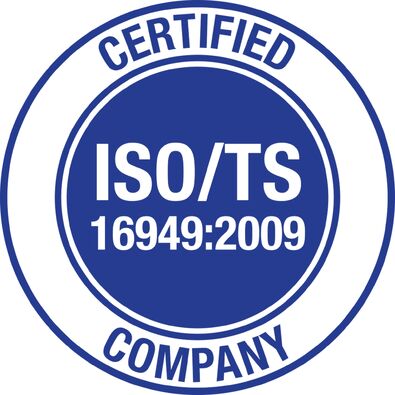 ISO TS CERTIFICATION
In september 2016, in occasion of our 61st anniversary, we made to ourselves a very "high quality" gift: the ISO TS 16949 certification.
 The international specifications dictated from this norm are scrupulous and inflexible, as requested from the Automotive industry.
 The strict guidelines help us to be reliable supplier in the automotive industrial chain and teaches us how to improve and guarantee the very high management and productive standards in every process, also when we produce for other sectors.
 These severe managerial technical indications are added to our habitual productive attentions, which allow us to prevent errors and defects, to improve our efficiency and increase satisfaction and competitiveness of our customers.